Title
TEMPORARILY CLOSED UNTIL FURTHER NOTICE
Boosting Your Mental, Physical, and Emotional Health
Welcome to Integration Mental Health
It is a pleasure to meet you and share in your journey. Integration Mental Health (IMH) provides timely, comprehensive mental health services in an environment that is friendly and comfortable. IMH approaches wellness comprehensively, recognizing the interaction between the mind and body. IMH acknowledges that depression, anxiety or stress can directly affect mental and physical well-being and that physical distress can impact emotional wellness. IMH believes that each individual has the innate ability to heal. Treatments provided at IMH are thorough and scientifically supported.
Our Areas of Expertise
Medication management, including traditional approaches and complementary natural alternatives
Genetic testing to determine individualized needs for anti-depressant supplementation/augmentation and to identify which medications are most likely to ameliorate symptoms with minimal adverse med effects
Nutritional, vitamin/nutraceutical recommendation relevant to mental health and wellness
Substance abuse and addiction treatment
Customized detoxification recommendations to promote overall wellness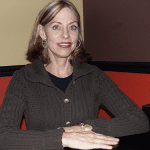 Susan Ponder
Advanced Practice Psychiatric Nurse Prescriber, Whole Body Practitioner
I have over twenty-five years of experience in supporting people in the healing process. I welcome even the most challenging situations from the perspective of opportunity for growth. My compassion and caring spirit is evident by the way I engage and support all the clients. Comprehensive psychiatry is delivered in a nonjudgmental manner while recognizing and honoring each person's unique traits and characteristics.
I treat the spectrum of psychiatric disorders:
ADHD
Bipolar
Depression
Anxiety/Panic Disorders
OCD
PTSD
Schizophrenia
Autism Spectrum Disorders
Cognitive Disorders
Alcoholism and Substance Abuse Disorders
Mood Disorders as a sequelae of chronic and/or disabling medical conditions.
Certifications:
Hypnotherapy
Alcoholism and Drug Abuse Counseling
Adult Psychiatric-Mental Health Clinical Nurse Specialist
Neuroemotional Technique (NET) for trauma release
INSURANCE ACCEPTED
IMH accepts most insurances, but if we are not currently a listed provider with your insurance company we will negotiate fees individually. Please be responsible for your insurance deductibles and co-pays at time of service.